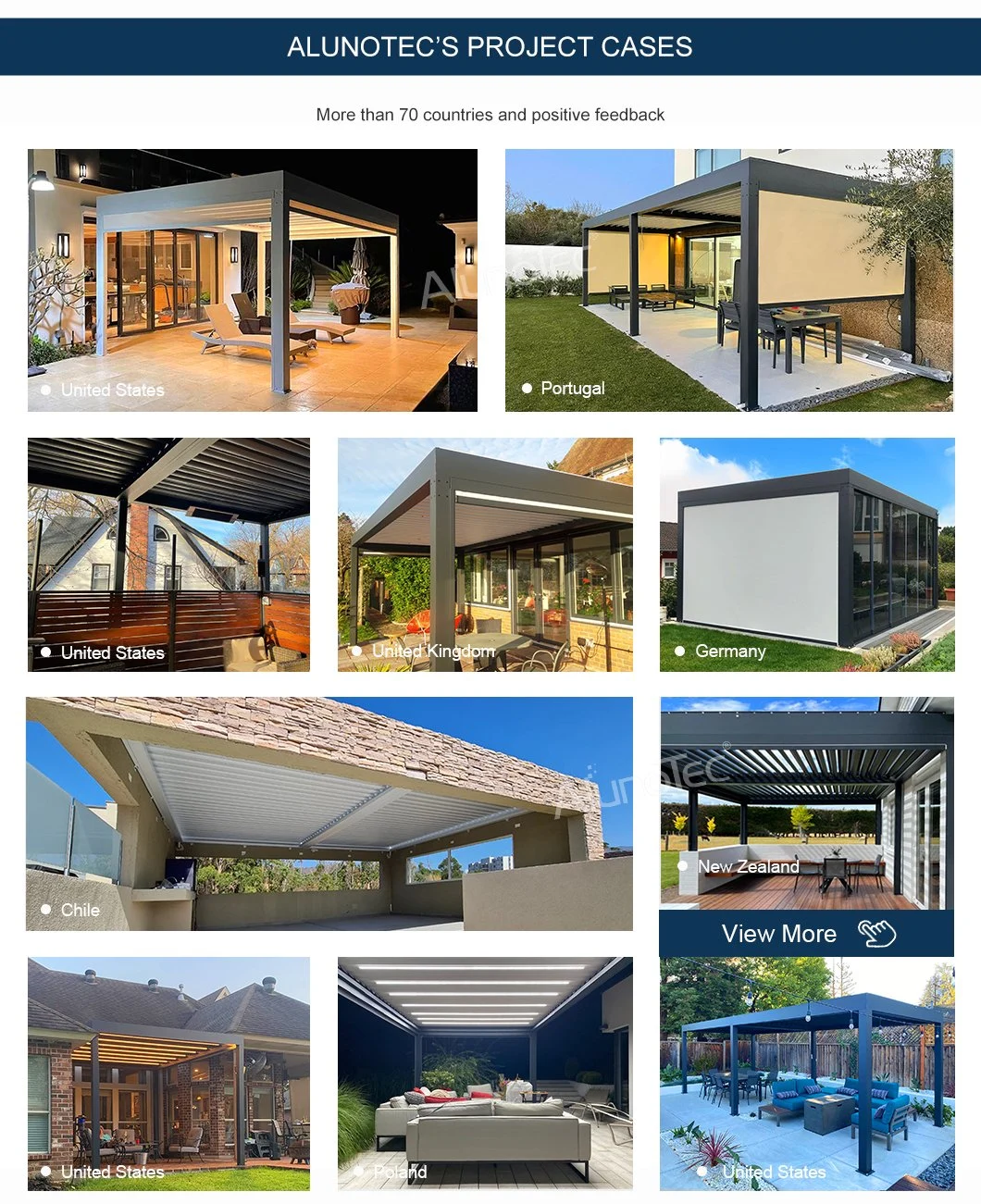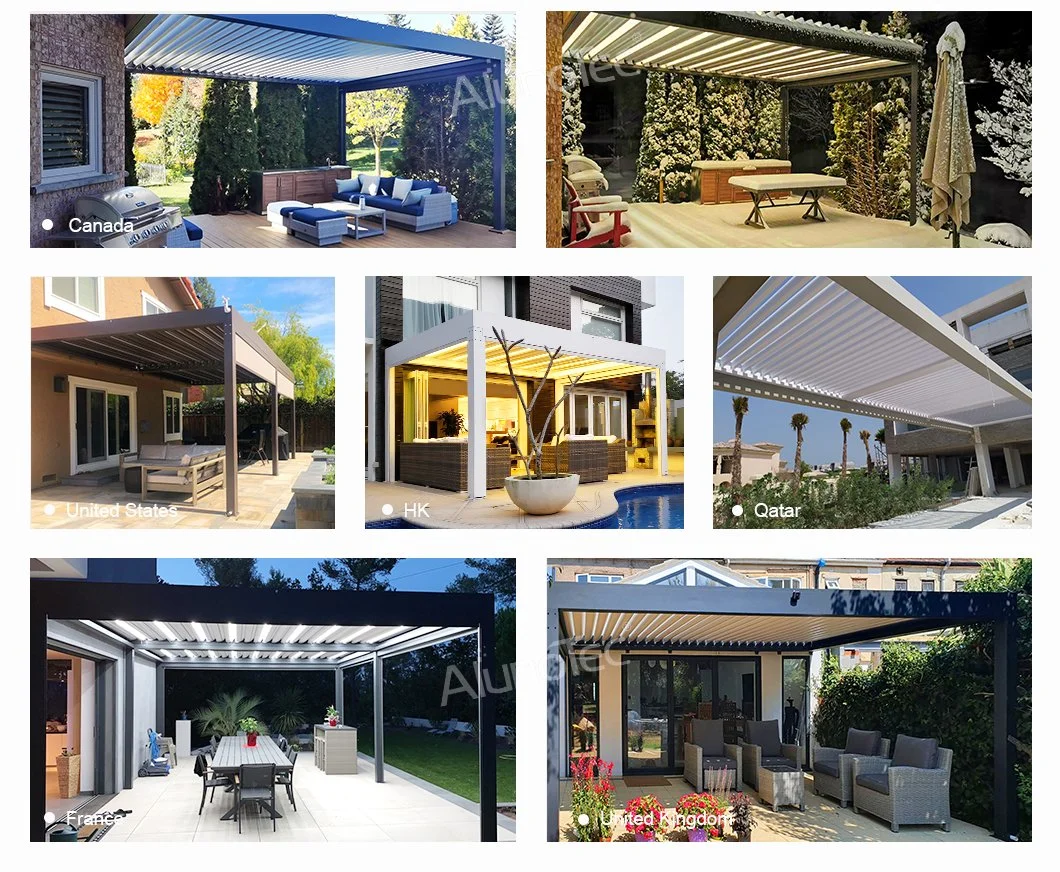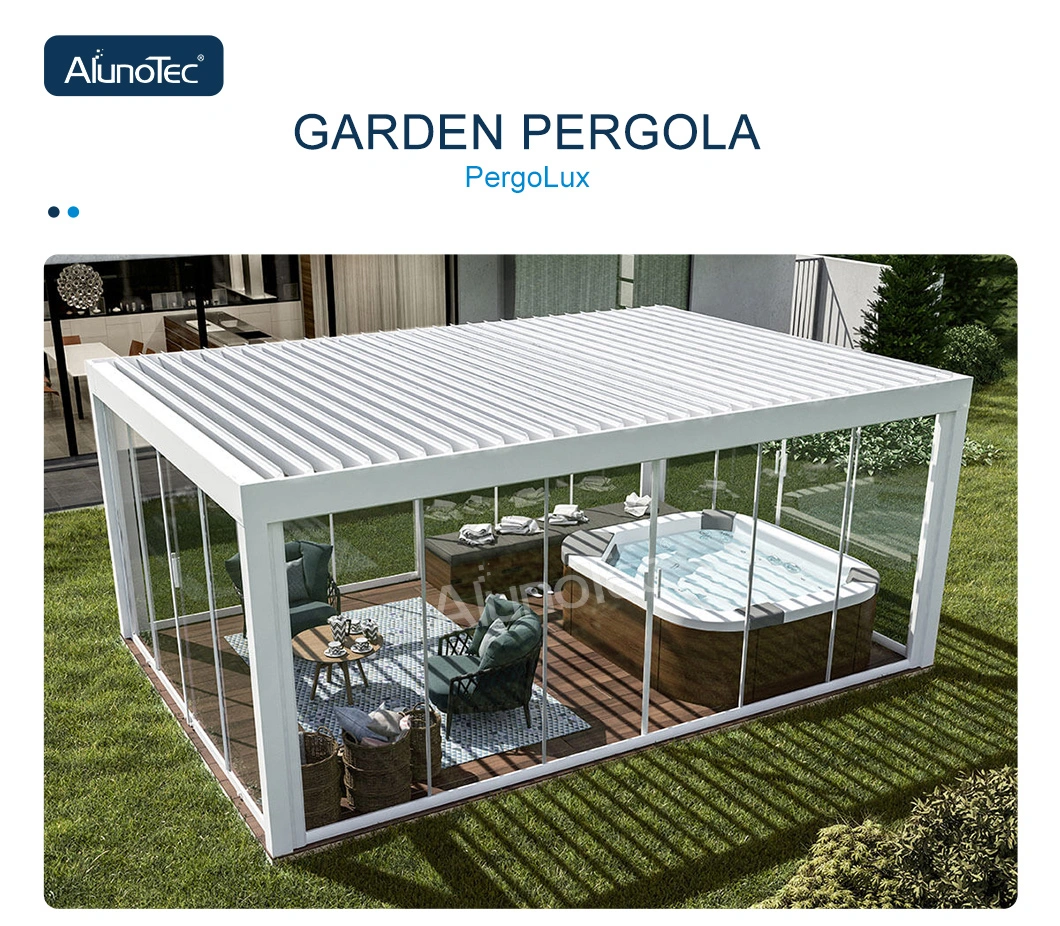 By its reliable reputation, AlunoTec's Opening Roof System provides a perfect solution for the outdoor living room. By its electronically controlled louvers, it can let the breeze and sunlight in when the weather is good, and stop the water from dropping in during the rainy day.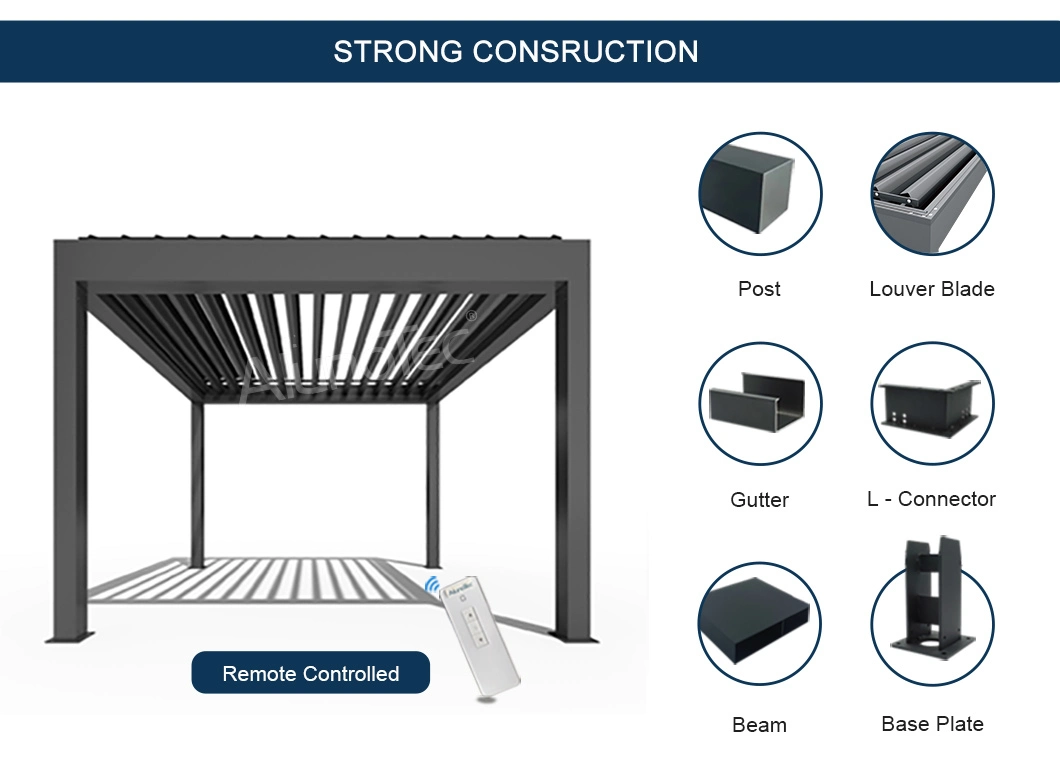 | | |
| --- | --- |
| Framework Main Beam | Extruded from 6063 Solid and Robust Aluminum Construction |
| Internal Guttering | Complete with Gutter and Corner Spout for Downpipe |
| Louvres Blade Size | 202mm Aerofoil Available, Waterproof Effective Design |
| Blade End Caps | Highly Durable Stainless Steel #304, Coated Match Blade Colors |
| Other Components | SS Grade 304 Screws, Bushes, Washers, Aluminum Pivot Pin |
| Typical Finishes | Durable Powder Coated or PVDF Coating for Exterior Application |
| Colors Options | RAL 7016 Anthracite Grey or RAL 9016 Traffic White or Customized Color |
| Motor Certification | IP67 testing report, TUV, CE, SGS |
| Motor Certification of Side Screen | UL |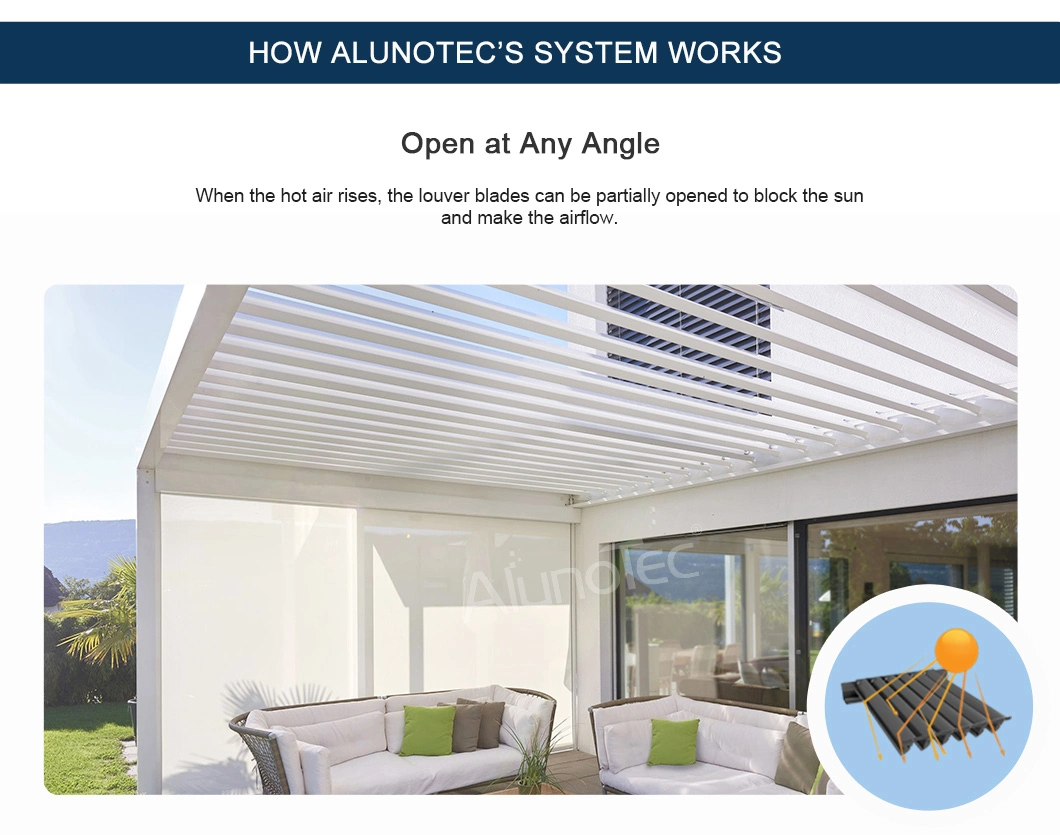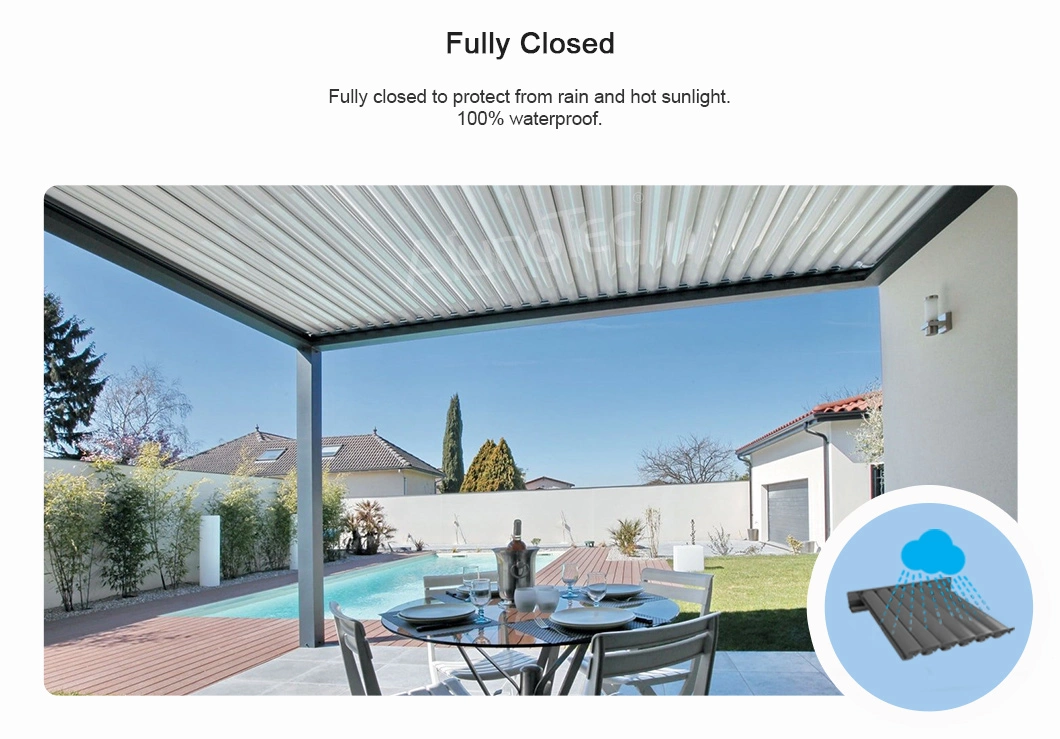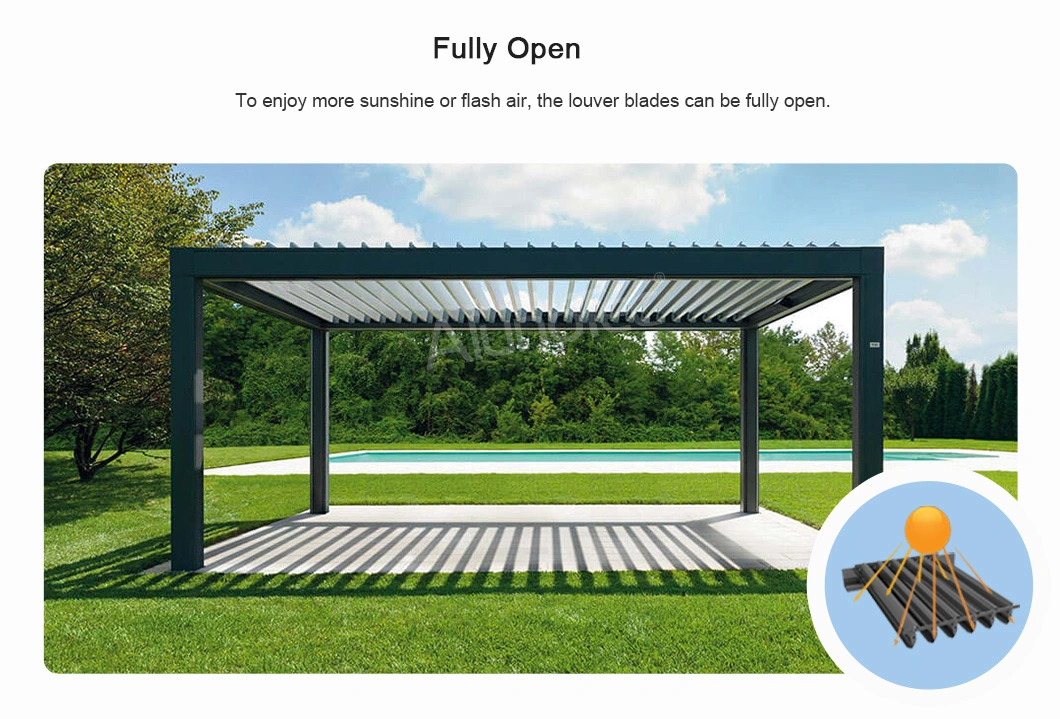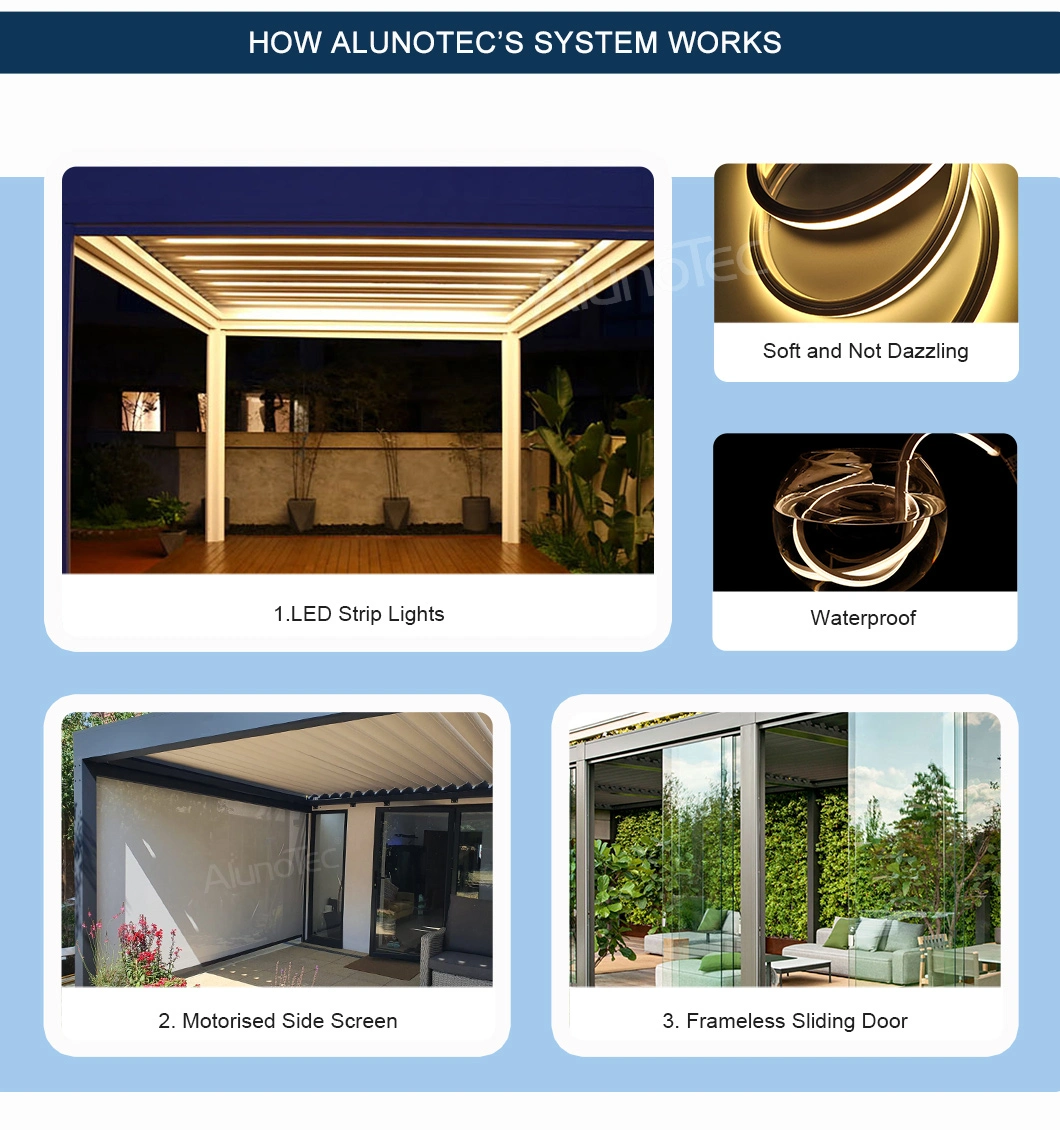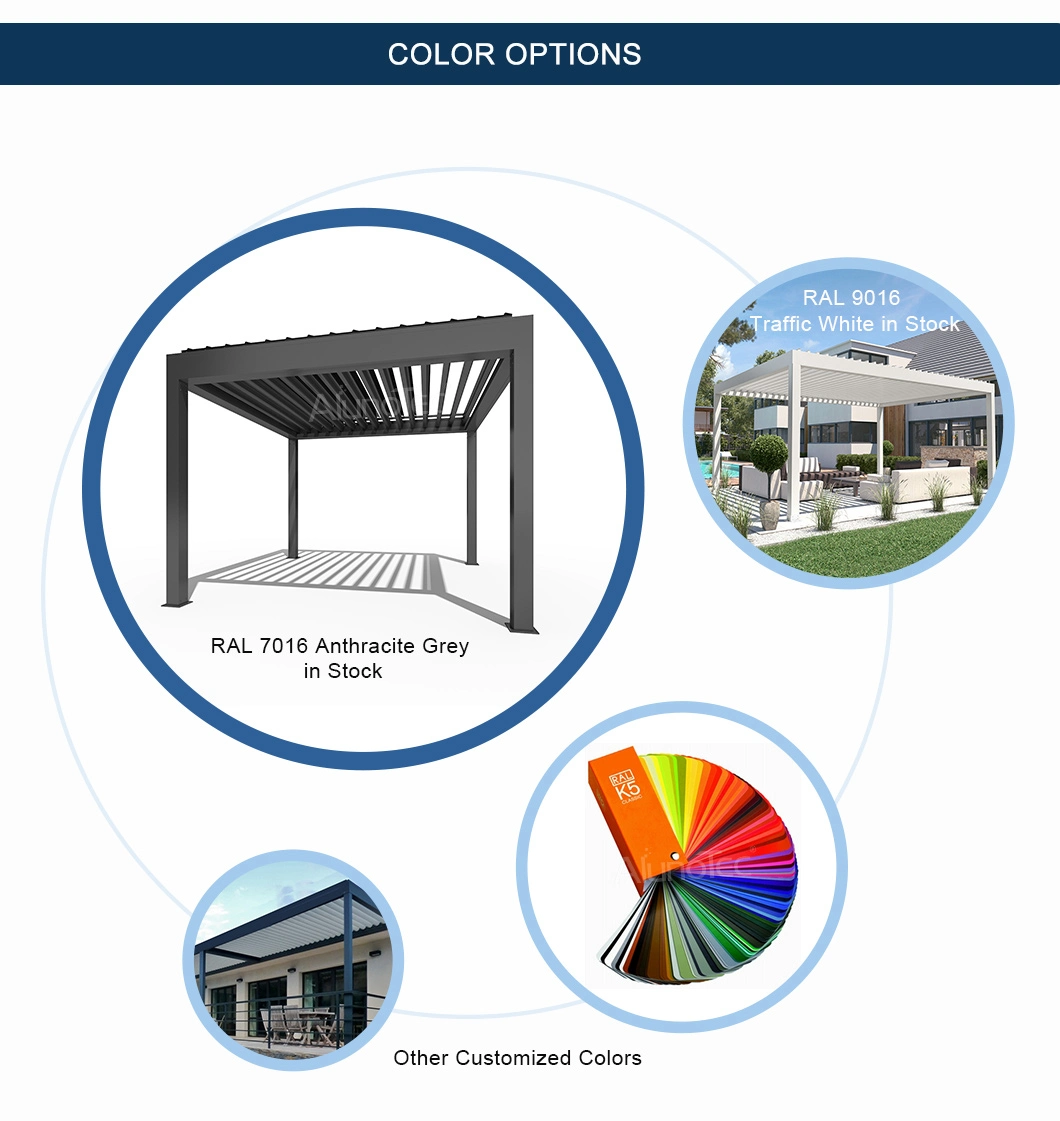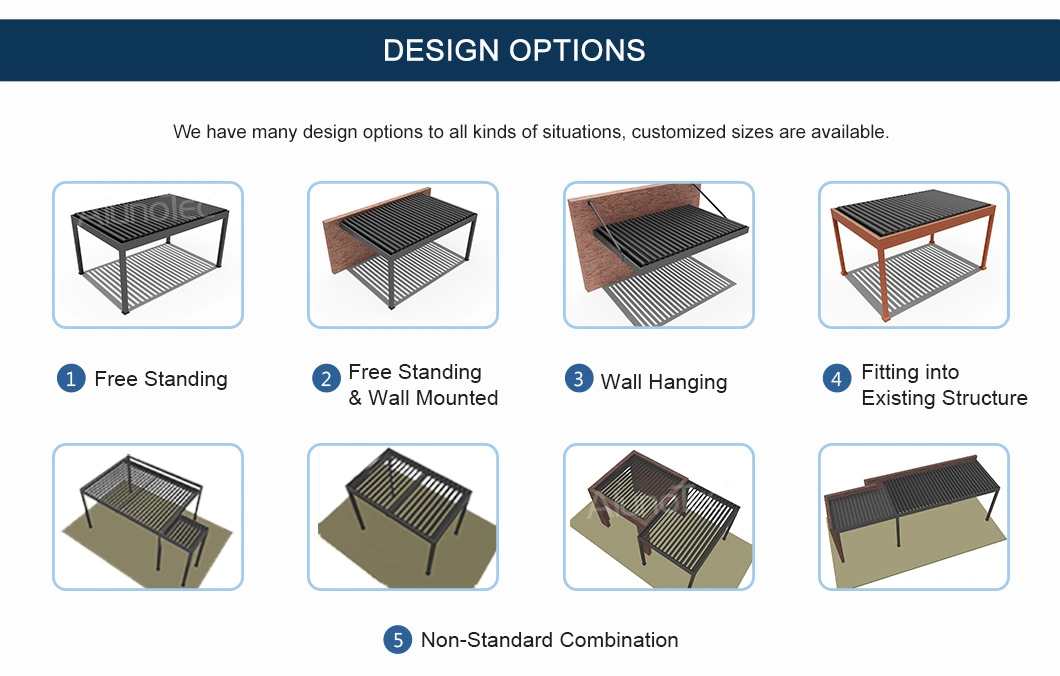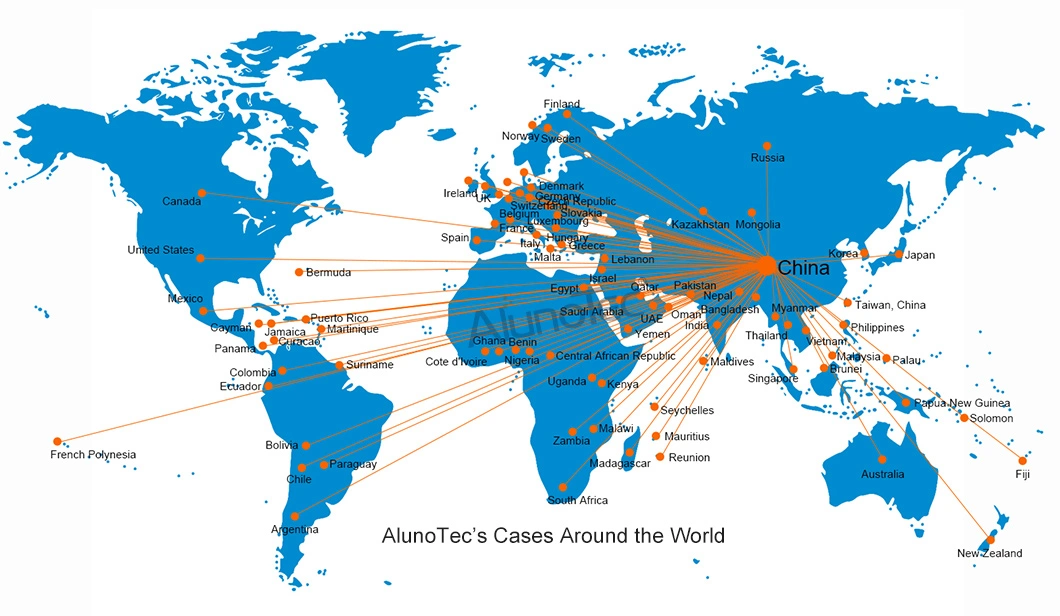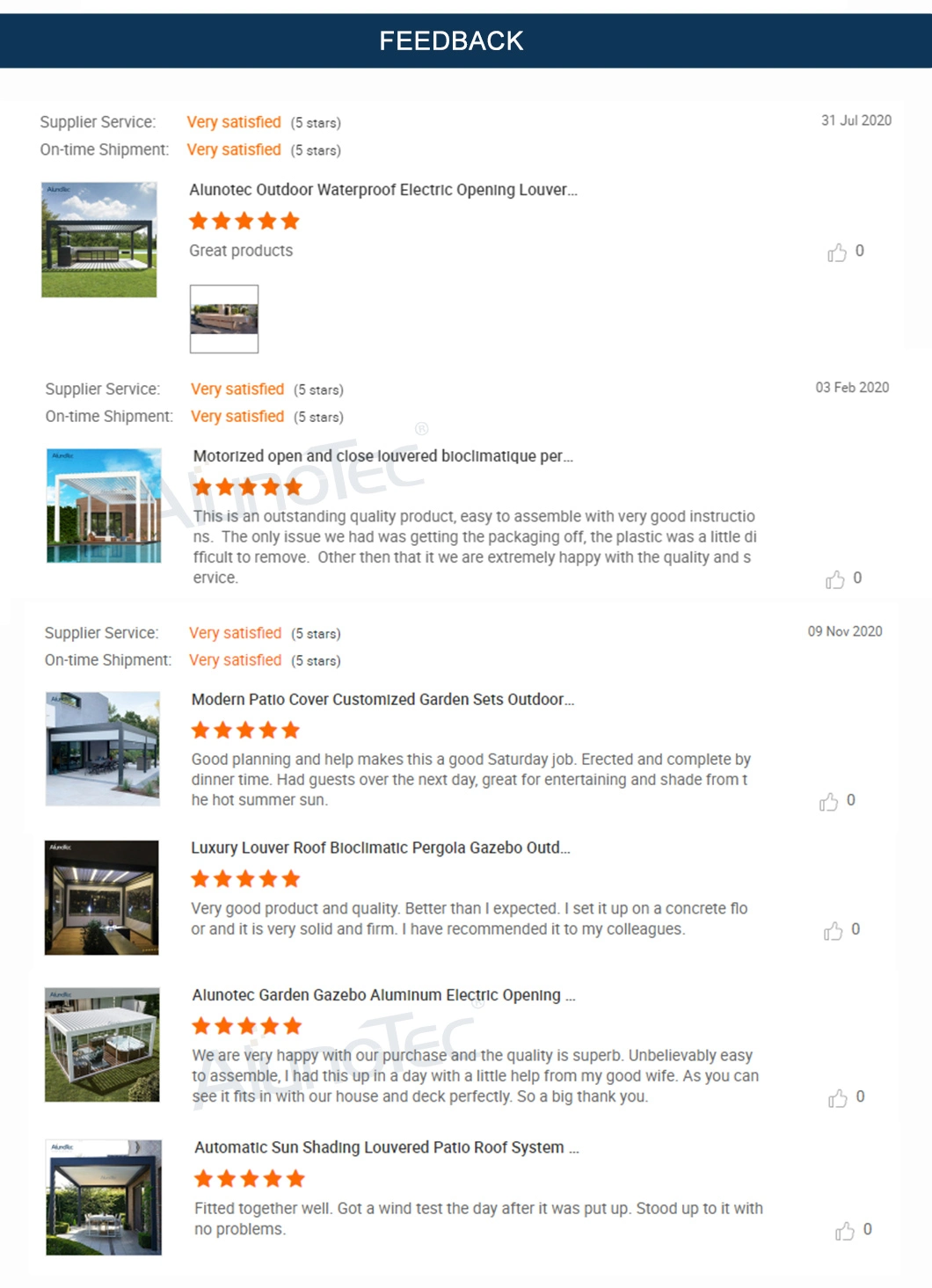 FAQ

1. ARE THIS PERGOLA EASY TO ASSEMBLE?
We have the assembly manual instruction specifically made according to your project site. Also, there is a video clip to show you how to install it step by step. It's a DIY product designed to be easily assembled


2. HOW TO MAKE THE ORDER?
Kindly send us the sizes of the area and the pictures of the construction site if you can. We will then make the design and proposal accordingly. After you confirm the design and the quote, the order will be taken care of by us, from production to shipping, even door-to-door delivery we can handle, if needed.


3. WHAT IS THE LONGEST SPAN OF YOUR LOUVRE?
There is one shape of PERGOLUX louver blades available. For the 202 mm wide aerofoil
blade of PERGOLUX, its maximum spanning capacity is 4.5 m without sagging.

4. HOW WILL IT HOLD UP IN MY CLIMATE?
Our system has been specifically engineered to withstand hurricane-force winds, heavy
snow loads, and everything in between. It's durable and can outcompete most of the
competitors on the market today!

5. WHAT IS YOUR PRODUCT WARRANTY?
We offer a 3-5 years warranty on the structure of PERGOLUX with ordinary powder coated, along with a 1-year warranty on the electronics.

6. ARE THERE STANDARD SIZES?
Not really, the opening roof system has been designed to be completely flexible so it can
be customized to each project. We will assist in designing the length and direction of the
louvers to best fit your area.

7. WHAT TYPES OF FEATURES CAN I ADD TO THE ROOF?
We also offer an integrated LED lighting system, an automatic wind/rain sensor
that will automatically close the roof when it starts raining. If you have any further ideas we
encourage you to share them with us.